Aluminum Shredding & Separation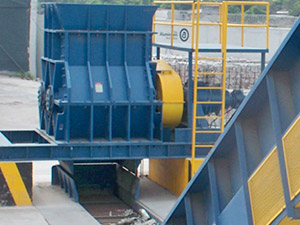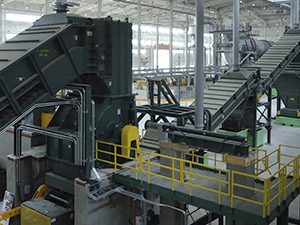 American Pulverizer Aluminum Shredding and Separation Systems deliver top performance with absolute minimum maintenance.
In a basic aluminum shredding and separation system, an oscillating conveyor empties raw scrap onto an inclined rubber belt conveyor which feeds the shredder. The shredded aluminum product is then emptied onto another oscillating conveyor equipped with a screen to remove dust and other foreign materials. From there, a second inclined rubber belt conveyor takes the processed scrap to double magnetic separators which deposit the finished product for quick and easy removal and storage.
For a list of American Pulverizer's aluminum shredders, click here.
Contact Us For questions or other information about our aluminum shredding and separation systems.