Vertical Shaft Paper Shredder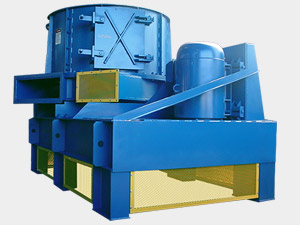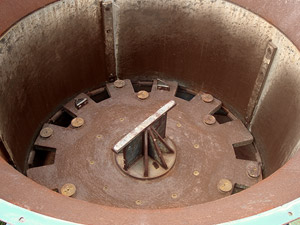 American Pulverizer Vertical Shaft Paper Shredders are designed with high productivity and low maintenance as the number one priority. They utilize ⅓ the rotor speed of conventional hammermills which assures significantly less maintenance and quieter operation.
These shredders are ideal for processing slab waste, broke, butt rolls, trim, newsprint, books, lily pads, craft, signatures, magazines, roll waste, corrugated, coated and layered papers, and loose wound rounds.
Standard Features:
Installs easily on most reinforced concrete floors without need of additional foundations
V-belt drive engineered with a 2.0 service factor
Discharge position available in any of 16 positions with mill rotation of either clockwise or counter clockwise
Capacities from 1 to 10 tons per hour
Can be either conveyor or drop fed from floor above
Will accept greater surge feed than conventional shredders
Air evacuation of shredder is required to ensure product sizing and capacities
Available options:
Electronic feed control monitor to ensure steady feed from conveyor
Hooded top for conveyor feed systems
We also offer CP Series machines for larger volume paper shredding.
Contact Us For questions or other information about our Vertical Shaft Paper Shredders.