Low-Speed High-Torque Shredder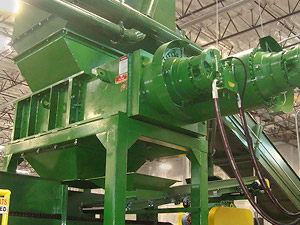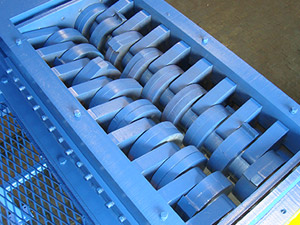 American Pulverizer's Low-Speed High-Torque Shredders are designed to deliver the highest torque using lower speeds with the least amount of horsepower. They are ideal for the efficient reduction of municipal solid waste, hot water heaters, plastic, aluminum scrap, ferrous scrap, wood, cable, tires, hazardous waste, washers, dryers, and more. Their unique design reduces vibration, noise, dust, energy costs, maintenance, explosion liability and even installation costs.
American Pulverizer Shredders utilize a custom-made gear box delivering the documented highest torque values in the industry. Our smallest shredder has a 14" x 20" opening with a 5 horsepower motor, while the largest shredders have a 105" x 72" opening with a total of 1,000 horsepower.
Low-Speed High-Torque Shredders can be either portable or stationary, and powered by diesel, hydraulic, or electric motors.
SEE IT SHRED
Contact Us For questions or other information about our Low-Speed High-Torque Shredders.