Portable Systems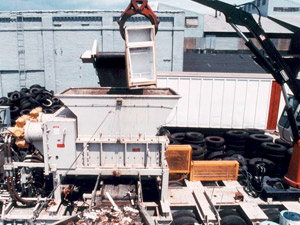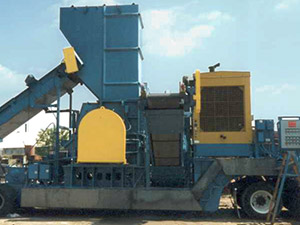 Cut the soaring costs of double hauling and handling of scrap—put a portable American Pulverizer reductions system right at the work site.
These systems include a diesel engine, an infeed conveyor or grapple, shredder, take-away conveyors, and hydraulic power pack — all outfitted on a flat bed trailer for fast, easy movement from one job to another.
Portable Systems handle scrap metal, paper, wood, plastic, tires, rubber, wire, garbage, and more. They are ideal for efficient recycling, reduced handling charges and landfill costs, and easier, more efficient cleaning and/or bailing of scrap.
Increase your profits with the packaged efficiency of an American Pulverizer portable shredding system — it can make a healthy difference in your bottom line.
Types of portable systems include:
Contact Us For questions or other information about our Portable Systems.