Vertical Shaft Impactor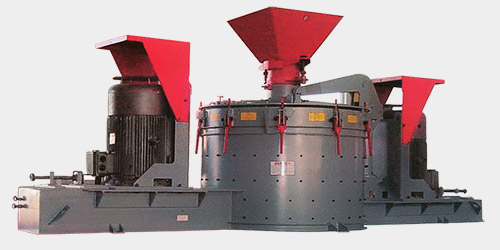 American Pulverizer Vertical Shaft Impactors offer a good replacement for higher maintenance and higher cost/ton roll crushers, hammermills, and cage mills. Advantages include consistent product gradation, cubical shaped product, and turning marginal material into saleable product.
Standard features:
Flange mount rotor shoe make impeller shoe removal safer and easier
4010 forged and heat treated oversize rotor shaft
Large self-aligning spherical roller bearings with labyrinth seals
Over center camlocks and hydraulic lid lifter offer quick easy access to rotor and impact curtains
Quick and accessible anvil for easy replacement and repositioning
Inspection doors in key areas
Large, clear discharge opening
Modular oil lube system
Filter protected oil system utilize oil flow and temperature safety shutdowns for extra security
Electric motor
Drive sheave and bushing
V-belt drives
High-chrome Impeller Shoe
High-chrome Anvil
Contact Us For questions or other information about our Vertical Shaft Impactors.