Granulators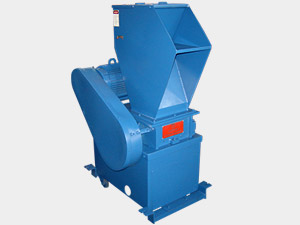 American Pulverizer Granulators are capable of shredding and granulating plastic for recycling, scrap rubber, pre-shredded tires, phone cable, and much more. They are designed for grinding waste polymeric materials to sizes needed for consequent processing.
Material is fed through the feed opening to the inner part of the machine where it falls between the high speed turning rotor knives and the fixed, adjustable stator knives. The production rate depends on the kind of material and size of the cage screen openings. Rotor knives, made of chrome-vanadium steel, are fixed on the shaft.
Granulators can operate as independent machines or be included into technological lines for recycling polymeric materials. The two-section body is a stable welded and reinforced construction allowing entire access when cleaning the machine and when replacing or regulating the blades.
Each machine is manufactured according to the specific requirements of the customer.
Contact Us For questions or other information about American Pulverizer Granulators.