Frozen Crackers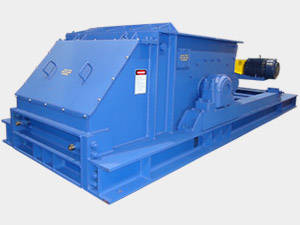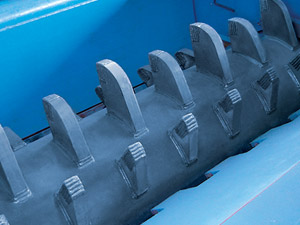 American Pulverizer's FCC Series Frozen Crackers are designed to handle a high volume of rain, sleet, snow, or moisture-frozen coal and limestone directly from rail cars or open storage. Bulldoze or shovel frozen material directly into the hoppers. Wide intake and discharge openings permit dumping frozen coal or limestone directly into wide open-throat hoppers and eliminates wedging and jamming encountered in ordinary hoppers with narrow throats.
FCC Series Features:
Ratchet-adjustable breaker plate allows breaking to pre-frozen lump size
Sectionalized cutter discs reduce maintenance and can be removed individually without needing to take out and replace entire drum
Cracker prevents jamming and keeps feeding into plant without interruption
Overall height less than 45 inches providing easier access for maintenance in close quarters
Chain-driven reduction unit provides high running torque at a low rpm
Spring-loaded toggle mechanism allows breaker plate to open if overload occurs
Stainless steel pins are used to prevent seizing due to corrosion
Roll shafts forged from heat-treated steel
Self-aligning, grease-lubricated, tapered roller bearings
Contact Us For questions or other information about American Pulverizer Frozen Crackers.