Clinker Grinder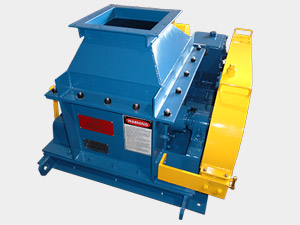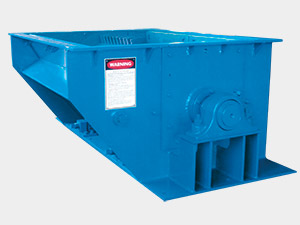 The CG Series Clinker Grinder from American Pulverizer reduces clinkers ranging in feed size from 2" to 16" at temperatures up to 600 degrees F. These rugged, sturdy machines are built with the quality needed to deliver real on-the-job dependability, year-in, year-out. They are backed by over 100 years of American Pulverizer experience.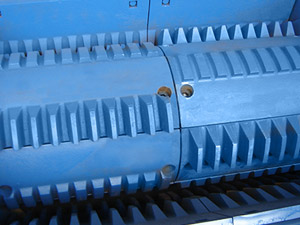 Standard features include:
5 to 40 hp
5 to 30 tons per hour
Up to 16" cube feed
Single-roll design, Double-roll also available
Rotor with ni-hard steel and roll shell plates
Ni-hard steel teeth offset in two groups to allow reorientation of clinkers during crushing
Roll sections can be replaced from feed chute without removing rotor assembly
Removable side sections allow removal of rotor
Rotor equipped with dust-tight tapered roller bearings
Reversible motor with fluid drive unit and reduction gear — may be mounted with grinder or separately
Housings with plate steel weldments, ribbed reinforced at points of greatest pressures
Ni-hard steel breaker plate liner with combs and grooves to size product
Thick ni-hard steel liners above rotor
All closure surfaces machined for dust-tight fit
All liners replaceable without removing rotor
Bearing pedestal of heavy plate construction
Contact Us For questions or other information about our Clinker Grinders.