At American Pulverizer Company Financing, we make your decision to purchase new or used American Pulverizer equipment simple and hassle-free.
We offer Application-Only and Full Financial programs with competitive fixed-payment lease and loan structures, with locked interest rates, for all types of buyers ranging from family owned to Fortune 500 companies across the United States and Canada. Programs are available to South American customers on a case-by-case basis.
Because there are nearly as many financial terms, options, and structures available as there are customers, American Pulverizer Company Financing offers a full menu of standard products to get started. Contact us today and let us help you find the finance option that works best for you!
CONTACT US TODAY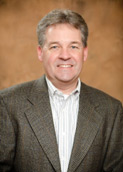 Steve Baron
Sr. VP – Sales & Asset Management
steve@vfgusa.com

AMERICAN PULVERIZER COMPANY FINANCING
ph: 412-400-8888
fax: 412-539-0246