Hammermill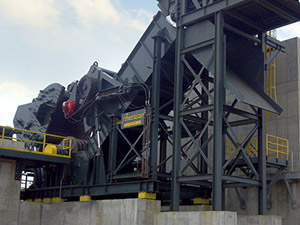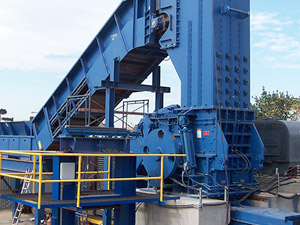 American Pulverizer Hammermills offer flexibility, uniform reduction, and economical operation.
Hammers are reversible—with two or more crushing surfaces for extended life. As hammer design depends upon the type of work done by the crusher, American hammers are skillfully designed to contribute the greatest efficiency to achieving customers' requirements. Hammer material can be cast or forged manganese, cast alloy steel, cast white iron, or fabricated from high alloy plate (360–500 Brinell).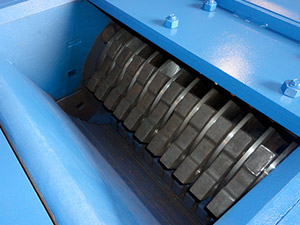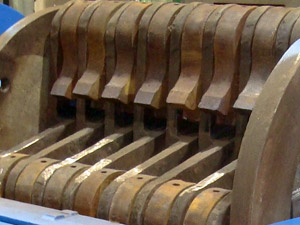 Heavy duty rotors are engineered and constructed to withstand severe work and sudden force. Self-aligning pillow blocks are dust-tight and enclosed against grit and dirt.
Additional Links:
New Hybrid Hammermill: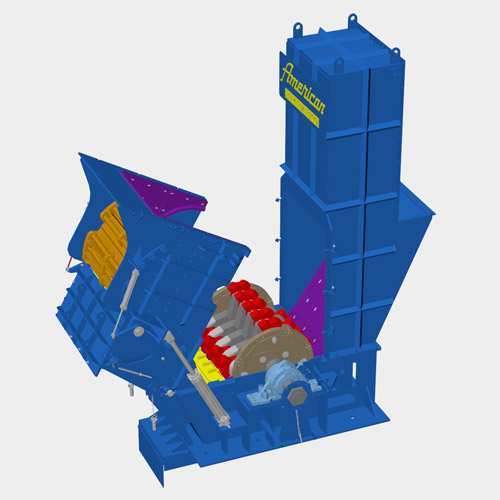 Contact Us For questions or other information about our Hammermills