FERROUS SHREDDING SYSTEMS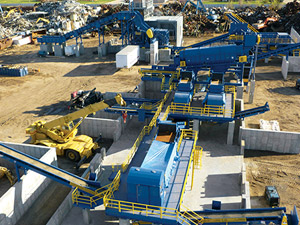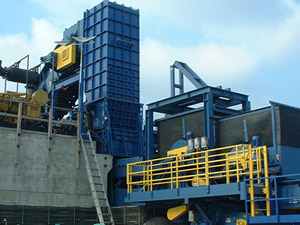 American Pulverizer manufactures heavy-duty ferrous scrap shredding systems for processing materials such as automobiles, clip and sheet iron, and white goods. Complete systems are available with conveyors, magnets, trommel screens, and more.
Shredder Features:
Machined bearing pedestals
Self-supporting grates
Lower front anvil supports fabricated from 6 & 7" thick plate steel and rib-reinforced for maximum rigidity
Vibration isolation package
Heavy-duty dual feed roll assembly
AC or DC drive motor package
Stress relieved housings
8620 cast steel rotors and pillow blocks
Systems Include:
Complete integration of all conveying components
Eddy current, air knife, and metal sort, screen, and trommel options
Poker picker ejection systems
Water injection system
E-shred co-pilot control package with updated controls and data collection card
SEE IT SHRED
Contact Us For questions or other information about American Pulverizer Ferrous Shredding Systems.