Pick & Roll Crusher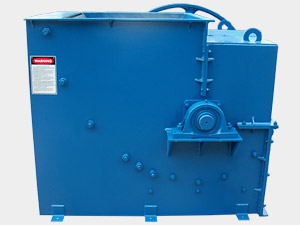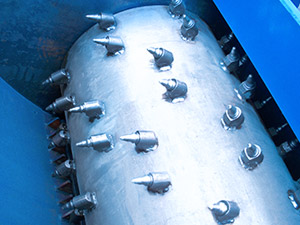 American Pick & Roll Crushers handle a wide range of crushing needs. From caked chemicals and waxes to asphalt and dry ice. It features simple construction that is virtually maintenance-free, requires less horsepower, and comes with a variety of screen plates to produce desired finished-product size with a minimum of fines.
Some of the many jobs include:
Reducing rosins and phenolic resins
Reducing paraffin and other waxes
Reducing unburned brick, clays, and clayware
Reducing caked or lumped chemicals and fertilizers (including ammonium nitrate)
Reducing dry ice for quick freezing meats and food stuffs
Crushing dry ice for fuel tank purging and tumblers
Crushing deodorant blocks
Crushing tanning extract
Crushing wax press cake and filter cake
Crushing Trinidad asphalt
Pick & Roll Crushers are available in steel and stainless steel and can be equipped with casters for portability. A variety of screen plates are available to produce your desired finished product size.
Contact Us For questions or other information about our Pick & Roll Crushers.