Top Feed Wood Hog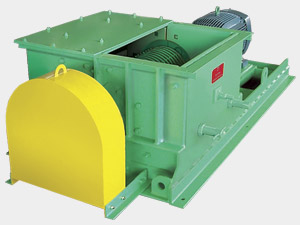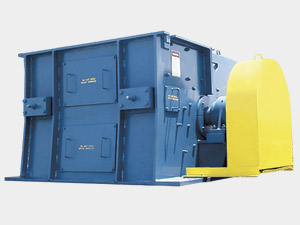 WBH series Top Feed Wood/Bark Hogs are available in 30", 36", 42", 48", and 60" diameters with widths from 36" through 104".
Capacities range from 1 to 150 TPH depending on the material to be reduced, infeed size, and finished product size.
Each WBH machine is furnished with heavy-duty spherical roller bearings mounted in split steel housings with shim pads underneath each bearing mount. This allows for removal of the bearing without displacing the rotor assembly from the hog.
Units can be furnished with air pans and additional accessories such as a fan blower and ductwork.
Wood Hog Options Include:
Hydraulic housing opening for larger machines
Hydraulic hammer pin puller arrangement
Circulating oil bearing lubrication unit
V-belt or direct drive
Spider of disc design rotor with swing or rigid hammer arrangement
Structural steel base to unite both hog and motor on a common bedplate to ease installation costs and to minimize vibration
Contact Us For questions or other information about our Top Feed Wood Hogs.