Eddy Current Separation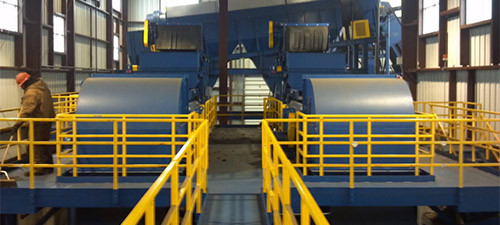 Eddy Current Separators are available in heavy-duty and extra heavy-duty models with belt widths ranging from 36" up to 80". These machines are ideal for processing auto shredder residue, electronic scrap, aluminum cans, and more.
Features Include:
Balanced and sealed rotor with wear resistant shell to increase rotor life
High grade rare earth magnets
Access doors for cleaning rotor
Heavy-duty steel construction
Adjustable splitter chute
Adjustable belt speed
Shipped fully assembled for ease of installation
Contact Us For questions or other information about eddy current separation equipment.