All New Ringmill Design
The new American Pulverizer ringmill design makes it easy to operate and reduces downtime.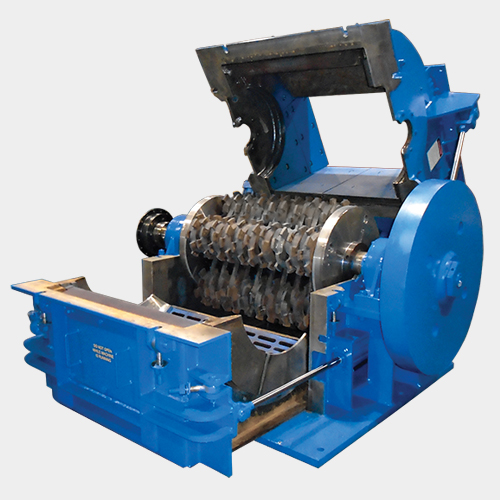 Features:
Quicker mill access with upper housing pivot feature
Feed hopper stays bolted to upper housing to provide quick access for liner change and rotor removal
Grate bar rack extracts out of the bottom housing for easy grate changeout
Uses same existing foundation holes and same rotor assembly as old-style ringmills
Click here to find out more about American Pulverizer ringmills.
Contact Us For questions or other information about our new ringmills.