WSR Series Crushers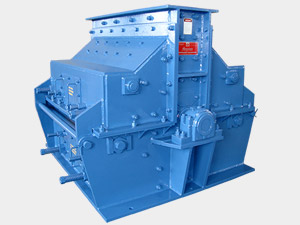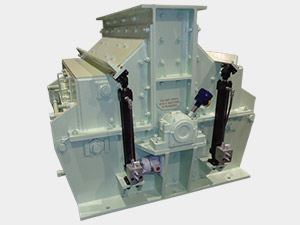 American Pulverizer's WSR Series Reversible Impactors and Hammermills are ideal for primary and tertiary crushing of materials and minerals such as limestone, potash, coal, gob, petroleum coke, fertilizers, clay, shale, and dross.
These machines achieve high reduction ratios and, in conjunction with an open circuit equipment design, can make a product as fine as 8-mesh with finer gradations achieved in a closed circuit operation.
The reversing feature of the hammermills and impactors allow the hammers to be used in either direction without having to physically extract the hammers and rotate them 180 degrees. The machines are symmetrical and both sides open fully so that access to the crushing chamber is possible during times of maintenance and inspection. The rotor can be extracted without disturbing the feed chute. Hydraulic cylinders are provided on the larger models to make the housing opening easier.
Contact Us For questions or other information about our WSR Series Crushers.